Campus Interview Process
Pursuing a professional course from a premier college is not easy as there is tough competition and limited seat. After completing 4 years of B.Tech or 2 years of MBA course, the studends finally wait for the campus interview. This is probably more important, than completing the course and getting good grades. In the final year, most of the candidates want to get placed in good corporate and wait for campus session. Premier college have good placement track record. In some of the case one candidate may get two to three jobs. However, for an average student, It is important to get that "ONE" job.
But there is huge competition within the college campus. The selection rate is 1 to 10 %. For one seat there are hundreds of students.In this competitive environment you have to do something unique as success would depend on the knowledge of the subject and good communication skill.
Every Company have their own selection criteria, some company take only Group discussion (GD) and Face to Face interviews. Some take written interviews.
Taking job through campus hiring is much easy than attending OFF Campus and walkin. The turnout in offcampus hiring is 20 times more than the college walkin, because it is open to anyone who is eligible.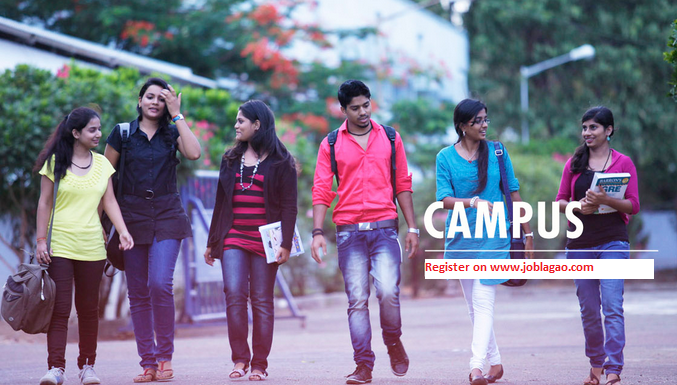 Source: http://angelcollege.edu.in
These are the basic guidelines which you can follow in a campus interview :
1. Dressing and Grooming: In India mostly all companies recommend a good professional look, so while attending any steps (written, Interview) of placement you should be in Formal looks. You can wear a neck tie if all others are wearing. For female employees, a formal salwar kameez is a safe option. Ladies may try western wear if it is a norm in the college. Guys should wear full sleeved shirt and be clean shaved, properly groomed.
2. Resume and Documents: Carry all the document as your Training & Placement Officers and Company notify all. Always Carry 3 to 4 copies of resumes, because most companies do parallel processing in recruitment so each recruiter would need your profile individually.
You can see the tips for preparing resume and downloading sample resume from here
http://www.joblagao.com/blog/index.php/2012/08/19/sample-resume-cv-writing-tipsfor-freshers/
3. Contact Branch Senior: Contact your branch senior as contacting them is the easiest way to get information about the companies that may have visited this year in other campus.
4. Written & Interview Preparation: Main process for recruitment is to get good score or get good cutoff in written, mostly all companies analyze your English, Aptitude, Mental ability and reasoning skills For interview you should prepare as per company domain and resume that you submit, in campus hiring most companies always ask basic of core subject and check your communication skills.
5.Question Papers: Questions and technology become obsolete at rapid race, it is imperative for students to prepare well for the exam and get hold of the latest question papers.
We will soon be publishing Campus Interview Questions asked in 2014.
PS: Please like our FACEBOOK PAGE http://www.facebook.com/joblagaao