Is your company tracking your attendance?
The IT companies has automated the attendance system and they are integrated with HCM (Human Capital Management) System and the likes of SAP, Oracle.

Some companies like Infosys uses the swipe in/swipe out time. Other companies uss e the mechanism of when you are logged in to your machine.Most of the companies monitor it for 8 or 9 hours.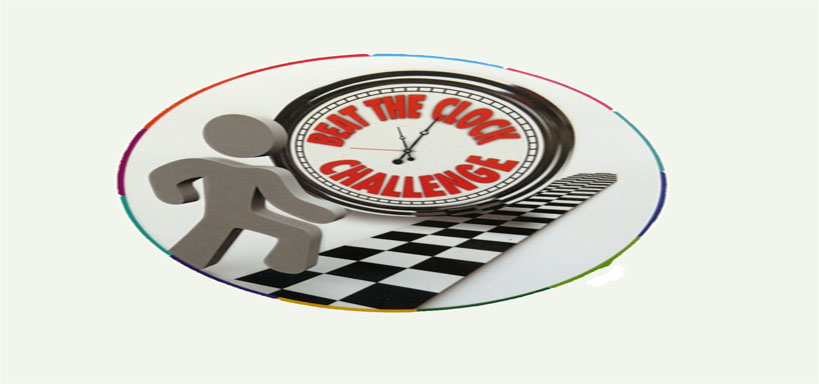 These are the key points which you need to consider and you might need to take approval from your supervisor in case of the following scenarios:
• In training: hosted at an alternate location (to your base location / facility) or in an external facility, viz. training, conferences, induction sessions, seminars, etc.
• Corporate event: hosted by the organization at an alternate location (to your base location / facility), viz. team outing, engagement events, annual day celebrations, etc.
• Customer visit: hosted at an alternate location (to your base location / facility) viz. customer interaction, demonstration, presentation, etc.
• Team meeting in another location: hosted at an alternate location (to your base location / facility)
• Forgot / misplaced access card: on days where you are not carrying / have misplaced your access card; you should connect with admin team / supervisor to get the access card replacement (if applicable)
• Access card not enabled for the location: you should connect with admin team / supervisor to have the access enabled / restored immediately, if you are working from that location on a sustained basis
• There is no access control where I worked: when you from a client locations (in India) or in locations where the access management system is yet to installed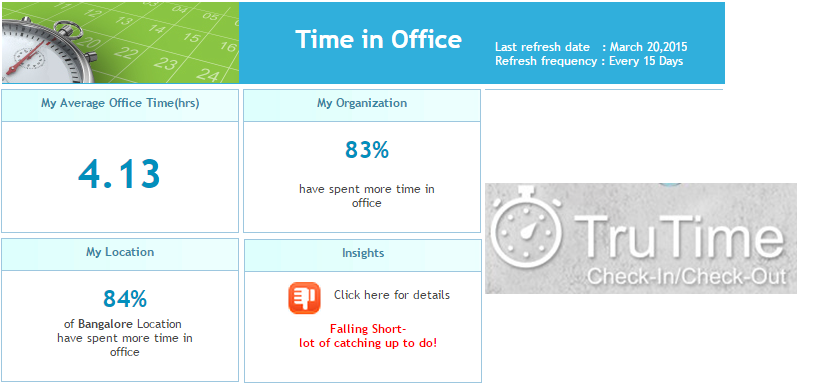 In Cognizant, the time was being tracked by an app called "Time in Office". Now they will be upgrading it to TruTime, TruTime is an initiative that will empower the resource to create an accurate picture of the time at work, and launching first under this initiative is the Check-In / Check-Out (CICO) app.

The TruTime initiative will enable the resource to update your time in office accurately and help your track your productivity at work. From an organization standpoint, we conduct internal reviews on time-in-office data and are required to adhere to employment and customer auditing standards, with respect to the electronic records of time-in-office. In order to comply with these compliance requirements, associates' time in office needs to be accurately maintained.

The above is the organization stand point. But lot of associates does not agree to it. The associates are not comfortable with it because sometime they work for 10-12 hours in a day and the effort may not be captured effectively. The managers feel that tracking the time will be an overhead.

Well, the debate continues. Time at work is mostly tracked in services companies. Please share your views and let us know whether time at work should be tracked or not

Read: Related HR Articles
About the Author: