5 Things College Students Should Do To Get Job Ready
More than 100,000 fresh graduates are joining the Indian job market every year. Fortunately, we are at a stage where there are tons of opportunities as well. However, fresh graduates face the most difficult time when it comes to landing their first job - "The break" as we call it. Employers are averse to hiring complete fresher's mainly due to their lack of experience and inability to deliver what's expected in a corporate environment. Even for smart graduates it takes a lot of time before they can learn the tricks of the trade and be productive.

As a founder of a technology start-up I often faced this dilemma of whether to hire a smart fresher or a seasoned programmer for the various projects we worked on. With my own experience I can vouch for the fact that a smart fresher will soon outperform an experienced but not so talented resource. However, not many small to medium companies can afford to hire absolute fresher's and invest into training them to be ready for the wonders of the corporate world.

Students who get picked up through campus placements are lucky to be having a job even before completing their degree but the ones who are not that fortunate and get pushed into the job market labelled as "Fresher's" have a really tough time breaking into a job as they face fierce competition not from fellow fresh graduates but also from moderately experienced candidates.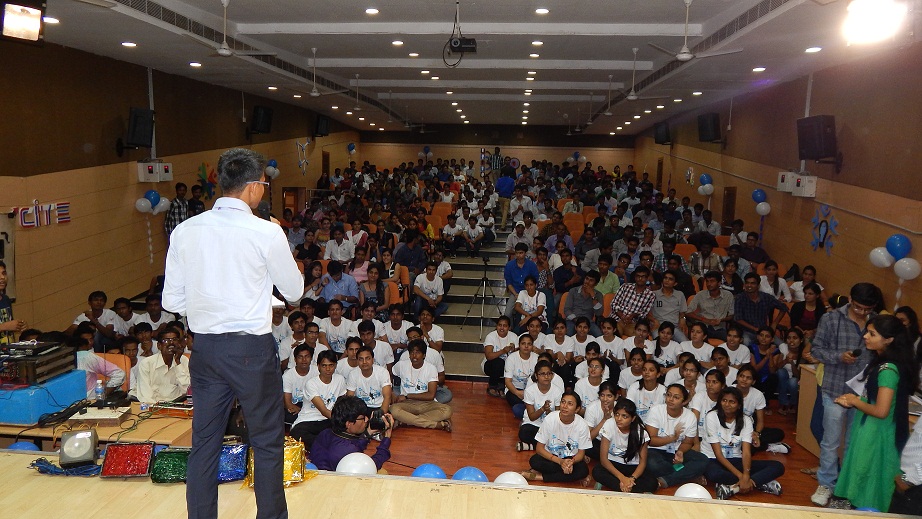 If you are in college and want to be prepared to beat the competition when you enter the job market after completion of your degree program, these are the 5 things you must consider while still studying. This will help you get an edge over others and the hiring managers of the companies would find it easier to make their decision in your favour simply because you would have differentiated yourself from the crowd.

1. Bond with the Prof: College professors may not be the most likable characters in your life at the moment but it's essential to have a mentor. If you think that you have one in a senior student who can guide you whenever you need, think again. What experience does your senior have? Always identify the right candidate to be your mentor. Usually your mentor should be someone who has adequate experience and can be a source of guidance and inspiration. Not only will you learn a lot from your mentors but you also have a better chance of bagging a plum project or assignment because of your good rapport with them. You should start to practice building relationship with people considerably senior to you right from the college days and who better than the professors to start with?

2. Acquire good communication skills: This is something that can really give you a clear edge over your competitors. In India, you will find several examples of people good at their work but not being recognized due to the lack of their ability to express their views and make their presence felt. It's important to let people know of your strengths and how you can make yourself count for the organization. I would say that people with good communication skills and average expertise have a better chance of succeeding than people with high expertise and average communication skills. I must stress that you shouldn't infer that you can be successful just because of your communications. The real success comes only when you are good at what you do but good communication skills certainly expedites your journey to success.

3. Get work experience: There are many companies offering internship projects to college graduates now a days.Be on a lookout for the ones which suit you. You can find internship opportunities on websites like www.internshala.com. Other ways to get some work experience is to simply identify the companies that you would like to offer your services to and make a phone call to discuss the possibility. At the most you will be turned down, but the odds are that you may end up getting an opportunity. Not only will this give you valuable experience but also help you with building a professional network long before you are pushed in the real job crowd.

4. Build your professional profile: Importance of a professional online presence cannot be stressed much in the current scenario. Take a clue from the recent General Elections in India how our current Prime Minister turned the equation on its head through his online strategy. You may not need such an elaborated strategy, but it would certainly help to have a professional LinkedIn page and a Twitter profile to begin with. However, just having a presence is not enough, you must take out time be actively participating in these social conversations. Not only will you learn a lot from these activities but will also get a chance to connect to the decision makers of various organizations. This way you would give yourself a better chance of being recognized by one of them when an opportunity of working for their company comes along.

5. Groom yourself: College students take pride in their unkempt lifestyle. You are perceived as being "cool" if you are untidy. Problem is however that it can translate into a habit and cause damaging impact on your career in the future. It's important to learn the basics of being presentable. After all first impression counts big. A stranger takes just 4 seconds to make an opinion about you when you first meet him or her and it's a no brainer that they make that judgement by your look. So, it's important to keep yourself well-groomed and tidy in the normal course. Not only will it result in a habit that will help you forever in making good impression but also give you lots of confidence.

I am sure if you practice the above things you will have an edge over your competitors in the future. Can you think of more ways to help yourself prepare for a future opportunity? Please share as many as you can with the Joblagao Crowd so that all can benefit from your knowledge. Remember, sharing knowledge only multiplies it.
About the Author: